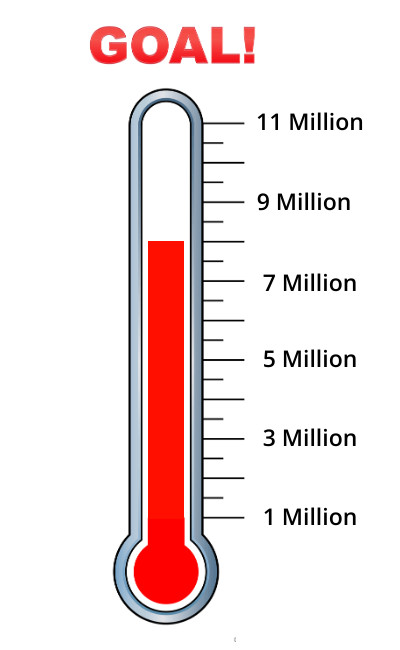 Campaign Update May 2020
We are still working to close the gap in our fundraising efforts through foundations, corporate donors, and community support.
When the shelter-in-place order began, our campaign to build a new facility was in its' final stages. Our plans had been approved by the Architectural Review Board. Our contractor, Modern Building had decided to commence the ground breaking in June. We are happy to share that we are still on track to start construction June 1st. The need for a regional animal welfare center has existed through the many triumphs and tragedies our community has experienced. The need will still exist once this passes.
Our matching gift challenge was initially extended through May. The shelter-in-place mandate has made it necessary to now extend the challenge through June. Our anonymous donor wholeheartedly supports the extension of the Match Challenge and looks forward to matching every dollar that is donated, up to $250,000, so that BHS can finally build a home of its own for the animals and people of our community.
We have cancelled all public gatherings and are closely following the recommended guidelines coming from Butte County Public Health, the CDC, and California Department of Public Health (CDPH).
Once we can safely gather in public again, we will hold a celebration at the new site. We are planning a virtual ground breaking celebration and will send out the details once they are finalized.
There will be lots of movement over the next couple of months. You can keep up with us on our social media or sign up for our e-blasts.
You can  DONATE  here or  Contact Us to discuss your donation today. Leadership gifts can be anonymous or click on the link to find our remaining Naming Opportunities 
Join some of our major sponsors like the Rachael Ray Foundation, Cal Water, Subaru Courtesy Motors, the Wayne and Gladys Valley Foundation and 5th Sun Clothing Company. A special thanks to CLIF Bar for their $1.5 million pledge from the Second Responder Fund. Click here to read more about their initiative to support communities impacted by natural disasters.
Our mission has always been to save lives and find homes. BHS has never had a true home of its own which has prevented us from serving the northern-California region in the way we know that as an organization, we are equipped to do.
As we all stay at home together, we hope you will remember to support the animals. Even sharing this cause with your friends and family has an impact. Once this passes, we can't wait to share our new home with you. Take care!